Welcome to my little bit of the internet and my personal journey through life. I have become known as a "high profile nutcase" prepared to speak out as a consumer of psychiatric and Mental health services.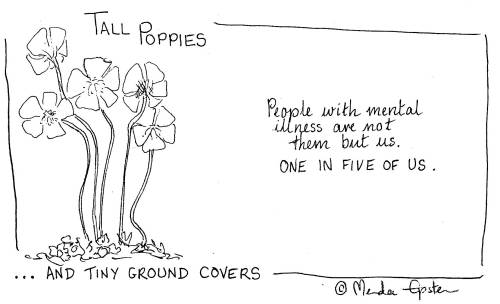 One in five Australians will suffer from a mental health or psychiatric problem at some time in their life. All of us are likely to know someone with a psychiatric problem, although with the stigma attached to mental illness many try to keep their diagnosis a secret from family, friends, and work colleagues.
My aim with this website include exposing some of the myths around mental illness, the social stigma attached to treatment, and the political and bureaucratic machinations of funding and treatment.
Read my story on the Biography page, or read my articles and conference papers. To go to the heart of the many issues involved with being a consumer of mental health services take a slideshow tour through my cartoons which present the issues in a humorous, satirical or ironical manner.