Percy Brookfield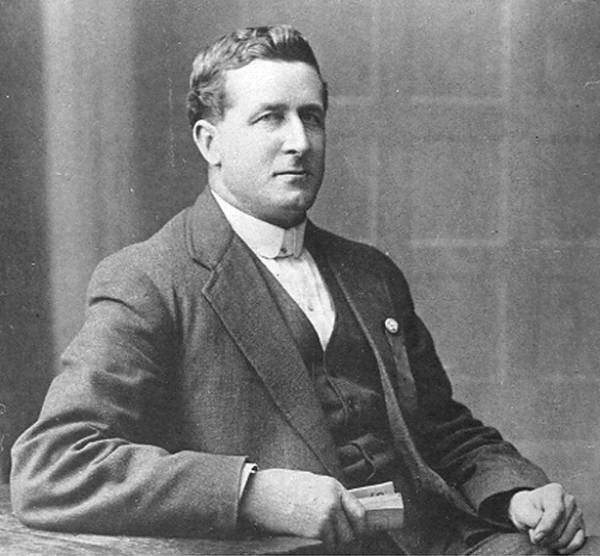 Percy Brookfield
"Percy Brookfield played a major role in many of the important issues confronting the labor movement during the war and in the years after the war until his untimely death at the hand of an assassin in 1921. Brookfield's biography, Labor's Titan, written by Gilbert Roper (published after Roperís death), recounts the heroic career of a remarkable, genuine politician. Brookfield fought strenuously inside and outside Parliament for the release of the 12 IWW men."
See Chapter 15 and Appendix 8 (11)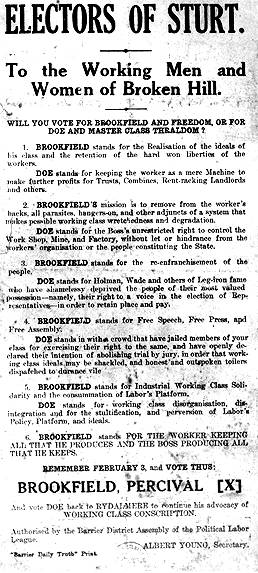 An election leaflet for Percy Brookfield to the electors of Sturt (Broken Hill).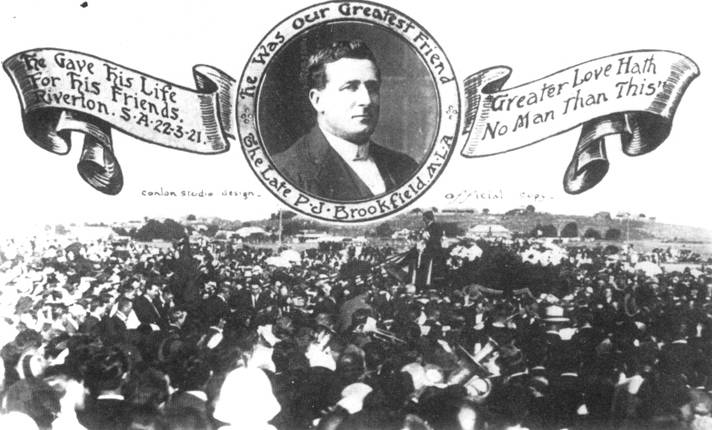 The funeral at Broken Hill for Percy Brookfield.
Related Information:
My Union Right or Wrong.
A history of the Ship Painters and Dockers Union 1900-1932
By Issy Wyner
2003




Navigation